KNIGHT 7 PRODUCTIONS ALL RIGHTS RESERVED
Synopsis
A detective who lost everything that he loves. A gang member who was a product of the school to prison pipeline.
Two men from different sides of the law set out on a journey for revenge on a common enemy when they unknowingly run into each other.
They tackle the concept of forgiveness when they both realize the other is not who they seem to be.
Directors Statement
This project is important to me because it unlike other revenge films it focuses on the idea of forgiveness and also touches on the school to prison pipeline.
I was inspired to do this film from seeing victims forgiving their assailants on the news, extreme cases, like mothers hugging the murderer of their son. It not only made me realize the strength of the person who forgave but also that everyone is capable of change if one truly desires to be a different, it only requires a second chance.
We don't have to be held prisoner by our past mistakes. As a guidance counselor and an advisor for President Obama's My Brothers Keeper Initiative in my school in Southside Jamaica, Queens in New York, I know all too well the stories of children who were avoided by staff and neglected because of a mistake or the mistakes hey have made. Students given the harshest penalties at a young age without any real remediation or support. This results in them giving up because they see no way out. Believing that they are no better than their past.
What if we embraced forgiveness? Of others as well as ourselves? Gave people the opportunity to change in the present. Presented them with better options? I believe we could motivate the same people who are destined to give up to try again. Become better people, better citizens and and pay it forward through their stories.


BECOME A VEX VIP MEMBER!!!
Subscribe to be eligible for prizes and VEX information!!! We respect your privacy.
Check out part 1 of our cast interview on In Between the Pages with James Lott Jr.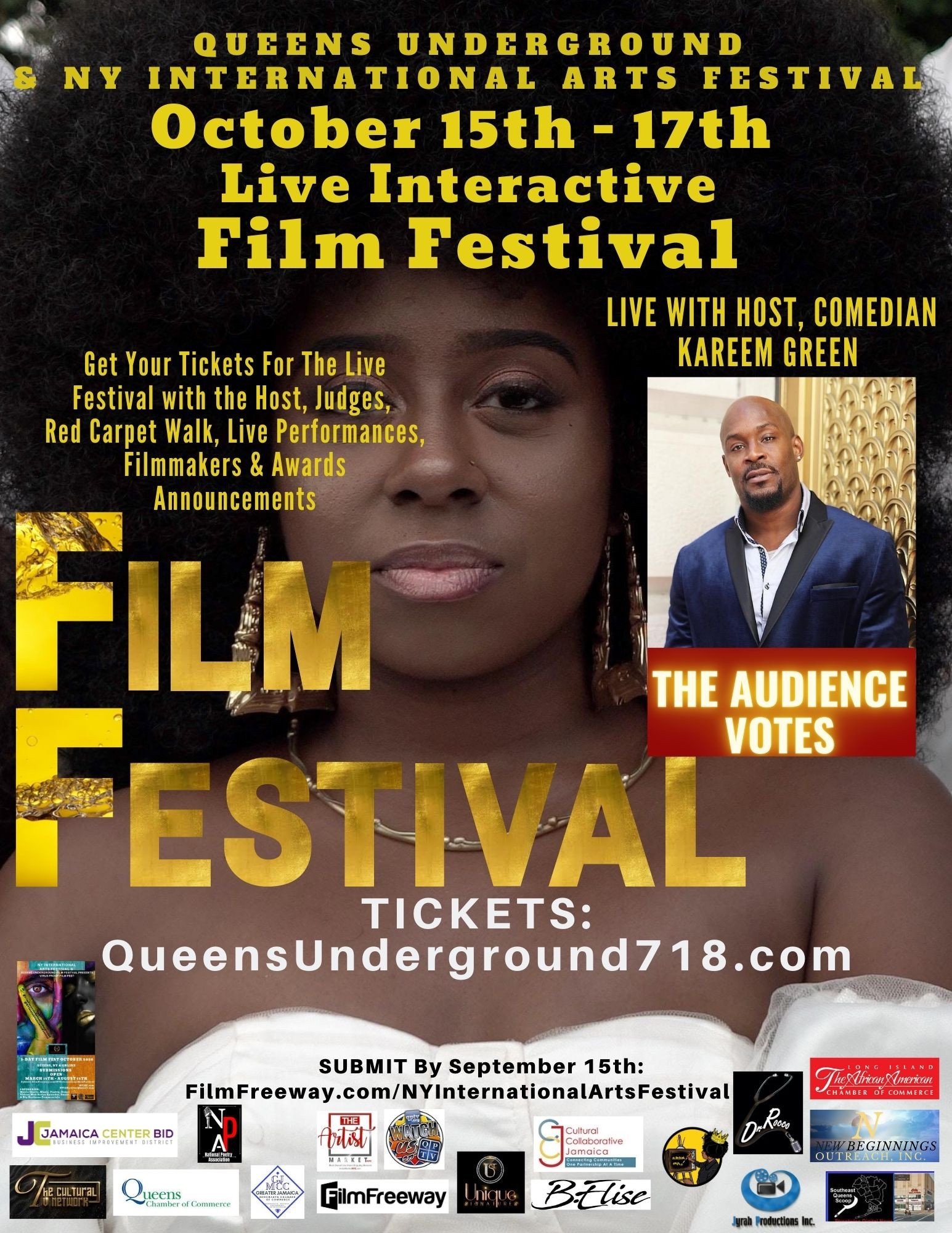 The VEX trailer has been chosen as an Official Selection for the Queens Underground / NY International Arts Festival in October.
The event was a blast for more information and pics check out our social media and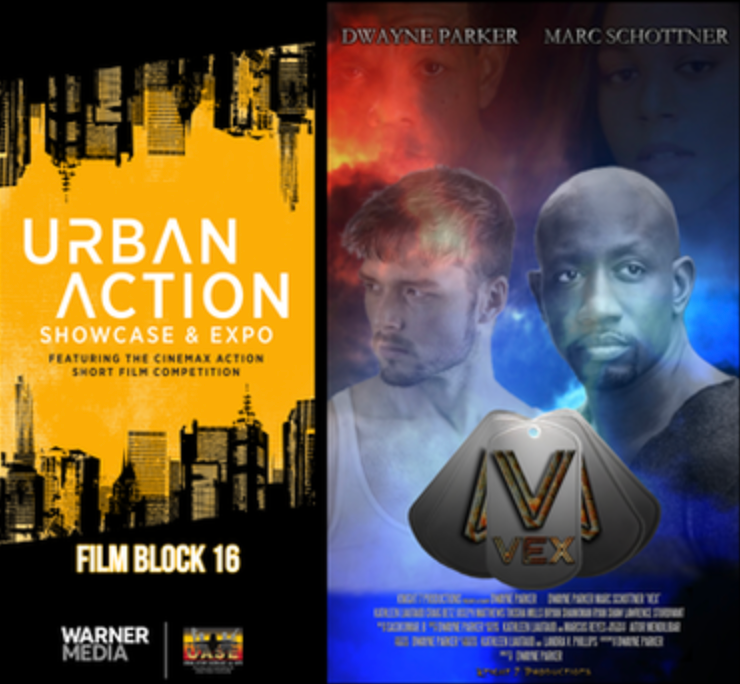 The 2020 Urban Action Showcase International Action Film Festival Film Blocks are live! VEX will be playing in Film block 16. Click here to see the film blocks.
The UASIAFF Film Blocks will be accessible by the links embedded in the Film Block Title. If they click our photos they will be sent to the trailer links.
All 16 UASIAFF Film Blocks will go Live 24 Hours per day at Midnight November 6th and end at 11:59 pm on November 14th!
Fans, Friends, and Family can purchase single Film Blocks for $10 each and if they are feeling generous can donate extra towards the film to support me with costs of pre/post production and distribution if they like, as this film was self-financed. Note they have to place the Title of the Film that they are donating towards in the Message box before they push send in order for us to track the donations (please see the attachment for an example.)
All-Access Passes are available for $30 to enjoy all Film Blocks during the 9 day period!
There will also be a WATCH PARTY Live via Zoom on November 10th at 8:30pm sharp! Presented by the Urban Action Showcase International Film Festival. We are hoping you can join us and invite your friends family and followers to all watch VEX together! Afterwards, Kathleen Liautaud (plays Summer in VEX, co-executive producer and assistant director) will moderate a question and answer session with the cast and take questions if any from the viewers. The cost of entry to the watch party is only $5 dollars. I will be sending more information on that event soon...
The UASIAFF Awards and Red Carpet will be Live via Zoom on all platforms (Website, Facebook, Roku, Apple TV, and UASCTV (Roku, Apple TV and UASC TV will be upload after the Live Show) on Friday, November 6th from 6 pm - 10 pm Eastern!
The VIP Virtual Red Carpet and Pre-Show will be Live from 6 pm - 8 pm Eastern!

Knight 7 Productions will also be hosting a virtual media booth during the Virtual Expo to promote VEX and future projects that I will be a part of like Asunder Season 2 created by Landra V. Phillips. You can view that here
Feel free to stop in during any of the times I go live each day. You can find the schedule here!
There will be VEX merchandise on sale as well as merchandise to benefit the Dr. Walter A. Kyte Memorial Foundation, a non for-profit organization that you can learn more about here!
Please share and invite your fans to be a part of the Urban Action Showcase Virtual Experience which will be Live via the website, and platforms. See the Event line up here

Check out part 2 of our cast interview on In Between the Pages with James Lott Jr.